Molybdenum-Rhenium Wire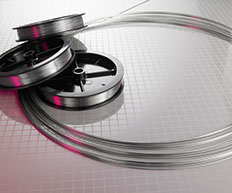 Rhenium Alloys provides a wide range of wire products to serve applications in major electronics products, thermocouples, high temperature furnace parts, and welding requirements.
Molybdenum-47.5%-Rhenium Wire is used in welding, electronics and wire mesh grids for the aerospace industries. Alloying Rhenium with Molybdenum adds both ductility and strength to wire products.
Our Rhenium Wire is 99.99% pure and has high strength and excellent ductility. Tungsten-Rhenium Wire is a staple in thermocouples and electronics products. Tungsten Wire, with its very high tensile strength even at a very small diameter, is widely used for thermocouples, electronic devices, and lighting. Molybdenum Wire (moly wire) is more ductile and less dense than Tungsten wire. It is good in high temperature and high pressure applications due to its ability to resist his temperatures without expanding or softening.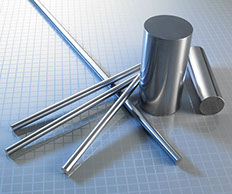 All Wire compositions are available in a full range of sizes (as small as .001") to meet your requirements.
Molybdenum-Rhenium Rod
Molybdenum-Rhenium rod (bar) products are available in a broad range of sizes (up to 6" in diameter) and customized solutions.
Molybdenum-Rhenium alloys serve a wide range of applications in electronics, furnace, joining, and aerospace industries. Precise alloying of Rhenium with these other refractory metals adds both ductility and strength to suit customer specifications.

Molybdenum-Rhenium Tubing
Alloying Rhenium with Molybdenum adds both ductility and strength to these tubing products. Additionally, it allows the ability to make precise thin wall tubing that provides more accurate temperature readings – while still exhibiting unparalleled strength.
Molybdenum-Rhenium Tubing is manufactured in a standard alloy of 47.5% Rhenium. It is preferred for many nuclear and aerospace critical applications, advanced electronics, new solar thermal management technologies and select medical device applications.
Molybdenum-Rhenium Sheet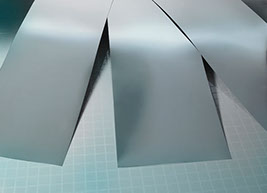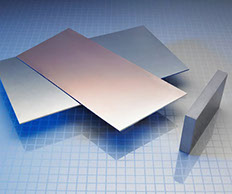 Rhenium Alloys offers Rhenium and Molybdenum-Rhenium in plate, sheet, foil and ribbon. For over 45 years, Rhenium Alloys has been delivering high performance refractory metals to customers who desire an alloy that can withstand extreme temperatures and harsh environments.
Alloying Rhenium and Molybdenum increases both strength and ductility to plate sheet and foil products. Molybdenum-Rhenium foil and sheet is typically used in the production of cathode emitters and a variety of other electronic product applications. Molybdenum-Rhenium is also used to upgrade conventional applications in furnace parts and tooling along with feed stocks for the electronic and semiconductor industries.
One source, superior quality and the expertise to meet the growing demands in high performance high temperature materials. With a proven track record of satisfied customers around the world, Rhenium Alloys is the expert in Rhenium and Molybdenum-Rhenium plate, sheet and foil manufactured products. Contact us to discuss your specifications.
Made in USA
Our Molybdenum-Rhenium alloy products are proudly Made in USA.