Molybdenum Wire
Rhenium Alloys provides a wide range of wire products to serve applications in major electronics products, thermocouples, high temperature furnace parts, and welding requirements.
Molybdenum wire (moly wire) is more ductile and less dense than Tungsten wire. It is good in high temperature and high pressure applications due to its ability to resist his temperatures without expanding or softening.
Our Rhenium Wire is 99.99% pure and has high strength and excellent ductility. Molybdenum-47.5%-Rhenium Wire is used in welding, electronics and wire mesh grids for the space industries. Tungsten-Rhenium Wire is a staple in thermocouples and electronics products. Tungsten Wire, with its very high tensile strength even at a very small diameter, is widely used for thermocouples, electronic devices, and lighting.
All Wire compositions are available in a full range of sizes (as small as .001") to meet your requirements.
Molybdenum Flat Wire
One of the few producers in the Americas with this capability, Rhenium Alloys is proud to offer the following flat wire products.
Types of Flat Wire
Rolled (can be produced as thin as .004" with a standard tolerance of .0004")
Drawn
Etched
Secondary Operations
Etching
Ultrasonic Cleaning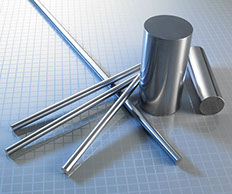 Molybdenum ROD
Refractory metal Molybdenum rod (bar) products are available in a broad range of sizes (up to 6" in diameter) and customized solutions.
Molybdenum alloys serve a wide range of applications in electronics, furnace, joining, and aerospace industries. Precise alloying of Rhenium with these other refractory metals adds both ductility and strength to suit customer specifications.
Molybdenum Tubing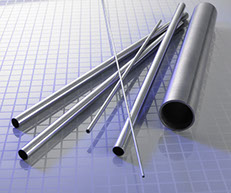 Molybdenum is a soft, ductile refractory metal that is ideal for thermocouple sheaths, especially when used in very high heat conditions. Molybdenum Tubing is also specified for electrical, electronic, and semiconductor applications. Rhenium Alloys is the world leader in Moly Tubing fabrication.
Molybdenum LX
Moly LX tubing is a Molybdenum Alloy containing Lanthanum oxide. This composition provides extraordinary ductility after exposure to elevated temperatures. Moly LX has finely disbursed particles of Lanthanum Oxide which, when combined with elongated grain structures, leads to excellent high temperature properties. Operational temperatures of 2000°C are achievable and especially with creep properties. All standard tube sizes are available with Moly LX.
Molybdenum LCAC
The low carbon arc cast (LCAC) molybdenum is produced by vacuum arc-casting which is unique to H.C. Starck. This special low-carbon grade is 99.97% pure molybdenum and contains a maximum of .010% residual carbon. In the vacuum arc-casting process, 99.5% pure molybdenum powder is arc-cast in to ingots and then is further processed by extrusion followed by forging or rolling. The LCAC molybdenum is a homogeneous product which has very low residual elements that provides better strength at elevated temperatures and exhibits excellent workability, weld-ability and good machining characteristics.
Molybdenum Electrodes for Metal Disintegrators and Spark Erosion Equipment
Molybdenum (Moly), due to its higher melting point, lower wear, and longer life, is the most recommended material by Metal Disintegrator and Spark Erosion Equipment Manufacturers. Rhenium Alloys is the world leader in Moly Tubing fabrication and offers the highest quality and largest selection of Moly Electrodes available on the market.
*Most Standard sizes are in stock and available for shipment within 2 weeks.
Contact us regarding any specialized applications, sizes or configurations. We specialize in product development and thrive on fulfilling our customer's requirements.